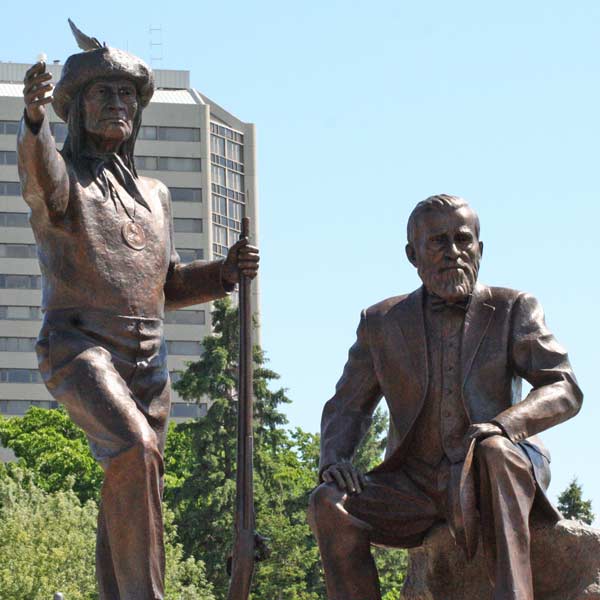 ACS Aboriginal Consulting Services
ACS Aboriginal Consulting Services offers services to people and organizations looking to engage First Nations and Métis people. We also own Eagle Feather News, a monthly newspaper and daily news website dealing with topics of interest to Saskatchewan's First Nations and Métis communities.
ACS started business in 1997 delivering Aboriginal awareness education. Since this time, over 12,000 people have attended seminars hosted by ACS and we have expanded to include facilitation and communication services.
Aboriginal Awareness Education Participant Feedback
The best seminar I have ever attended. Great job! Awesome info!
---
The content was great, the pace was great, the delivery engaging – change nothing!
---
I would recommend this session to everyone.
---
Wonderful way to balance between humour and good facts. Thanks for not making participants feel guilty for the past. Helps us all move further toward the path to reconciliation.
---
I had no idea how indifferent I was to these issues until I attended this workshop.
---
Excellent session! While I "knew" much of the facts going into this, the personal context and in-depth knowledge shared gave such insight and details to the topics.
---
Thanks again for the workshop. You did an incredible job putting a lot of complexity on the table and then systematically introducing information to help us get our heads around it - as well as creating a safe space to deal head on with the many misconceptions and misinformation people brought with them about the Aboriginal people of Canada, and Saskatchewan in particular.
---
Breaks were well timed.
---
I especially loved the positivity – the idea that while the issues are vast and in some cases, deep-rooted, they are not insurmountable. Canada can make change and put all of its citizens on equal footing. That's a very important message.
---
I was very impressed with the session. It really hit home how I had no idea what I didn't know, and not to lie – but I figured I already knew enough… even though I know nothing and am part of the don't ask don't tell don't talk about it gang. Also – even though you have probably done it thousands of times – you have the authenticity and sincerity nailed and you held the audience for a solid 3.5 hours non-stop. I didn't see anyone surfing the smartphone … that is a rare talent.
---
I appreciated the focus at the end of the session into moving forward in a positive framework.
---
Very informative workshop. Thank you. With the extra knowledge I will continue to educate others around me.
---
I really enjoyed every minute.